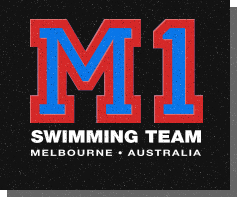 M1 Swimming Club, Melbourne Australia

Membership

Swim Meets

Our Club

News & Contact
Swim Central Guide
Swim Central is the online system used for managing memberships, entering competitions and checking results. Please see below for a guide on how to use the system.
The recomended browser when using Swim Central is Google Chrome.
If you experience any issues with the system, please contact Swimming Victoria on 9230 9400 (during business hours) or refer to Swimming Victoria's support page.
M1 Membership (new and renewing members)
Instructions for joining swimmers aged
under 18
Please note that a parent/guardian must register and become a 'dry-member' member of M1 when joining a swimmer under 18 years. For information on annual membership fees, click here.
Go to Swim Central and select 'register' (new members) or sign in* (existing members). New members will need to accept the terms and conditions then complete their details (as the parent/guardian).
Click on the home button in the rop right hand corner to take you to the home page
Click on the 'family set up' button to create a family name and PIN.
In the 'family set up' page, create a profile for each child/swimmer (referred to as 'dependants')
Return to the home page
Click on the 'shopping' button
In the shopping page, enter 'M1SC' in the search section to bring up the membership options (the picture below shows the 5 options)
Select the applicable dry membership as the parent'guardian

Click 'add to trolley'
Go back to home page
Go to 'family set up' and click on the swimmer's profile
Once in the swimmer's profile, go to the shopping page and enter 'M1SC' again to bring up membership options
Select the applicable swimmer membership and click on 'add to trolley'.
If there is more than one swimmer, repeat steps 10-13.
Go to trolley (top-right of screen) and make payment
* Click 'forgot password' if you can't remember your sign in details
Instructions for joining swimmers
aged 18+
Complete steps 1-9 and 15 above as a swimmer rather than a parent.
Note: If an existing member has turned 18, a parent can 'graduate' their child so the swimmer can manage their own account and the parent will no longer be required to be a member. Click here for instructions on how to graduate a swimmer.

Subscribe to news
Once you have joined M1, please subscribe to our weekly news to keep up to date with news and information.

Entering a swim meet
Click here for information.

Membership categories for M1 as shown in the 'shopping' page of Swim Central
---