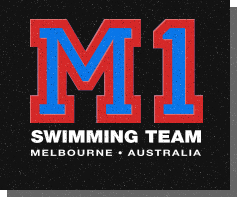 M1 Swimming Club, Melbourne Australia

Membership

Swim Meets

Our Club

News & Contact
Join M1
Membership with M1 allows swimmers enrolled with Tateswim and Academy of Swimming to take part in official swimming competitions.
Click here for our Privacy Policy
---
Membership Fees
The Membership fees are outlined below. Please note that the membership fee consists of fees payable to the following organisations:
Swimming Victoria
Swimming Australia
M1 Swimming Club
For instructions on how to join or renew, click here.
If you have any questions regarding membership, please contact us.


Membership fees for 2022-2023 Season

Competitive Swimmer - 8yrs & under: $157.07
$105 Swim Vic + $20 Swim Aus + $27.50 M1* + 3% transaction fee

Competitive Swimmer - 9yrs & over: $167.37
$105 Swim Vic + $30 Swim Aus + $27.50 M1* + 3% transaction fee
* The M1 fee will be reduced to $5.50 from 5/12/22 (this is a mid-season discount)

Dry member - basic/non-voting: $15.46
$15 Swim Vic + $0 Swim Aus + $0 M1 + 3% transaction fee

Dry member - full/voting: $32.46
$15 Swim Vic + $0 Swim Aus + $16.50 M1 + 3% transaction fee
Please note:
- Swimming Australia charges a 3% transaction fee
- If a competitive swimmer is aged under 18 years at the time of joining/renewing, a parent/guardian must also join as a 'dry' member
- To cover the cost of coaching at swim meets, 'competitive swimmer fees' are charged by Tateswim and Academy of Swimming (refer to Tateswim or Academy of Swimming for more details)

---